Description
 Beckman Coulter / Olympus AU680 Chemistry Analyzer
The AU680 intuitive graphical user interface includes:
Sample tracking

Patient statistics

User-customized menu

Color alerts to highlight system operating conditions
AU-proven reliability enables greater uptime with quick and easy parts replacement
No tools required

No more than three steps, no longer than 60 seconds, for parts such as sample and reagent probes, mixers and syringes

Online help videos guide the operator on proper technique when performing maintenance procedures and parts replacement, which enables greater system uptime
Additionally, the AU680 chemistry analyzer provides:
Integration of pre-analytical automation and immunoassay is attainable with AU680 Direct Track Sampling to Power Processor and connectivity to UniCel DxI 600/800 systems

Command Central integrated with REMISOL Advance* enables remote monitoring of and access to instruments and automation consoles from a single workstation, optimizing laboratory management and improving decision-making

Cooled STAT compartment provides one-button STAT interrupt and advanced auto QC and calibration capabilities

High-precision microsampling provides accurate and precise results

Priority sample repeat/reflex reduces turnaround time for critical patients

Long-lasting ISEs minimize downtime and reduce operating costs

Large 150-sample rack loader provides for optimal sample processing during peak workload periods

Whole blood sampling capability is used for HbA1c testing
Get reliable, proven backup for your primary analyzers
Maybe your lab runs 2+ AU5400 or 5800s to handle the majority of your tests.
On an average day, when both primary analyzers are running at full capacity, most common stat tests can be done quicker on your refurbished AU680.
Getting those stat tests done separately and quickly takes the burden off your shoulders. Gets results to patients or clinicians faster. And makes the lab run better.
But even large labs have to manage their expenses carefully. They have to be profitable.
You can get financing terms quickly with us. Then the increase in efficiency, reduced overall testing downtime, and increased stat patient throughput (coupled with the low purchase price of a refurbished chemistry analyzer) account for most of your payments.
The improvements in your lab pay for themselves.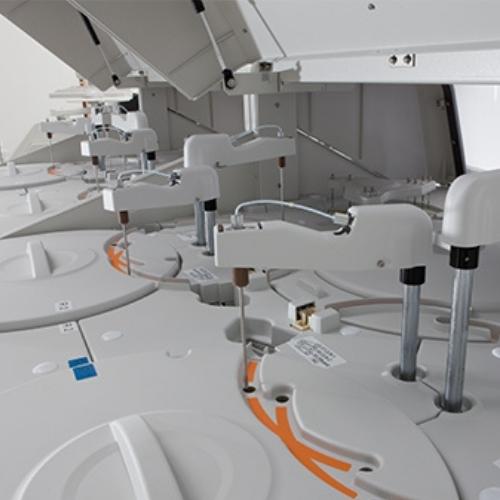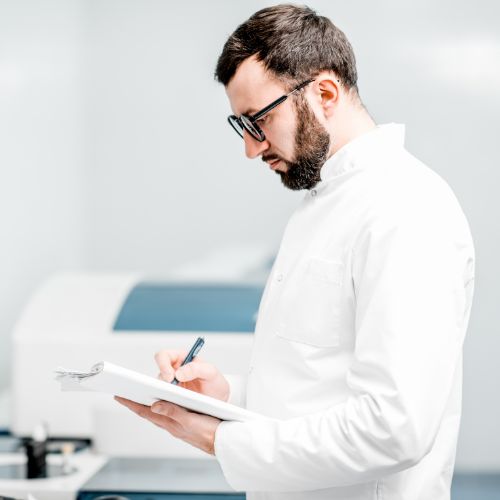 Manage your capital equipment budget easily
Refurbished chemistry analyzers, like an AU680 or any other in the Beckman Coulter AU series, make it easier to manage your large expenses.
Your refurbished analyzers are returned to oem-or-better condition (because over the last 15 years, replacement parts have improved in quality).
You reduce the wear and tear on your primary analyzers. You reduce the cost of repairs.
You may extend the lifespan of your more expensive chemistry analyzers by 5+ years.
Make it easier to hire and retain new staff in California
Hiring new staff in your lab is challenging.
Experienced operators can step into any lab and quickly adapt. They can handle the steep learning curve of a new chemistry analyzer and get proficient fast.
But the pool of experienced operators is small.
So your lab spends a lot of time searching for them. And when you can't find them, you spend a lot of time finding an acceptable candidate and training them up.
The time you put into that inexperienced candidate is risky.
They might not be able to get a handle on the complexity of your primary analyzers.
Training is expensive. It costs you and your experienced operators time. It costs money in errors and waste.
After all your training, they may move on to a higher paying job. Leaving you to do it all again.
Hiring and onboarding new staff costs you close to $20,000.
Equipping your lab with a refurbished Beckman Coulter AU680 or other AU-series analyzer makes most of that hassle obsolete.
1. Because it's been in circulation for more than 15 years, there's a good chance that most inexperienced candidates have still used it. They're likely even proficient using it.
2. Your training time is drastically reduced.
3. Their rate of errors is drastically reduced.
4. The oversight you have to give them in the first 9 months is drastically reduced.
It's a bit like a babysitter for baby lab techs. But you don't have to buy it pizza.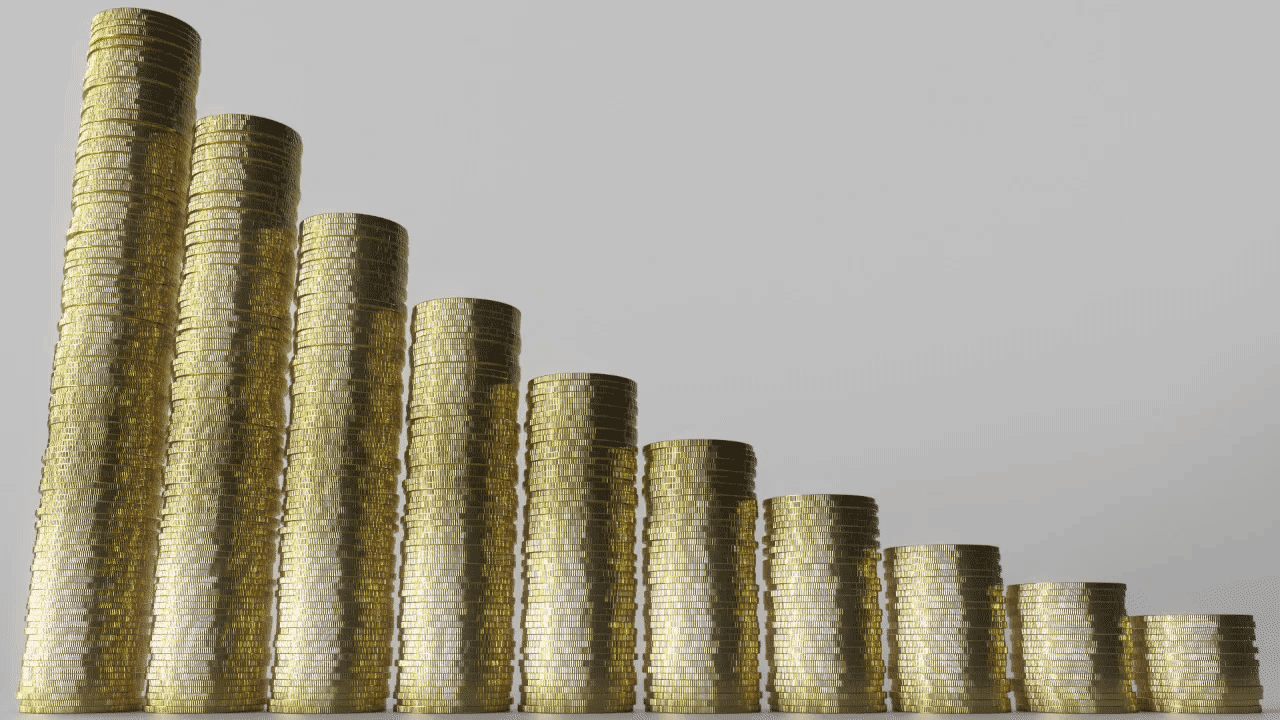 Shrink your cost per test this week
Contact us here with your testing volume.
We'll send you a quote with your annual cost for reagents, whether your lab currently uses a Beckman Coulter AU680 or any other analyzer.
Can compare it to your expenses for last year to decide if it's worth switching.
It will be.
Most suppliers won't give small and medium-sized labs the most competitive pricing on reagents.
But we don't discriminate.
You need reagents and you need to be frugal. Your existing supplier treats you like a number. We treat you like a partner.
Three ways to slash your cost per test
1. Increase efficiency and improve the way you handle stat tests (both of which you can do with a refurbished AU680).
2. Shrink the budget you spend on reagents by getting a better annual price from us.
3. Reduce your downtime for routine maintenance and unexpected breakdowns by working with IDE, your local California chemistry analyzer service provider.
Get personal, responsive service  that values your time
How many times have you had to convince your service provider you need them
How often have they patronized you. Frustrated you. Treated you like you're doing something wrong.
When you call us for service, you dont' have to convince us about how you tried to fix it. You don't have to convince us something is wrong.
Just call. Say you need us. And we'll figure out the best way to fix your problem.
"If I'm working late and I suddenly have a problem with our main analyzer, it's a nightmare. Out of the blue I'm the only tech having to draw blood, run on backup, and try to fix the main."
– Experienced Medtech, UCLA Health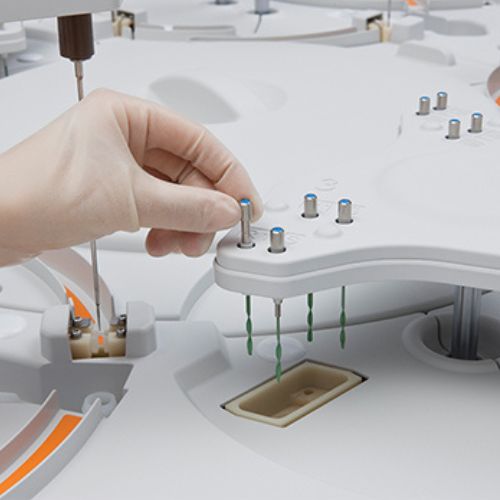 It's not your job to know how to fix your chemistry analyzer. You serve patients. You're responsible for a huge volume of data.
We offer same-day phone support. So you never have to attempt a repair on your own. We'll walk you through exactly what you need to do and we'll stay on the line until you're up and running.
That's the work and the worry we take off your shoulders.
Service for your Beckman Coulter AU680 
Get everything, from parts to reagents to preventative maintenance and other service, in one place. Build a relationship and get the personal attention your lab wants. Don't get treated like a number.

Preventative maintenance
Get ahead of impending errors and limit downtime.

Tailored service agreements
Don't sign on for a one-size-fits-all solution. Choose a bespoke service agreement for your unique challenges.

Same day phone support
You don't always need to wait for someone to come to you. Sometimes you just need to talk through your problem. Get that help today.

Affordable depot service
It costs money to send an engineer to your site. Instead, send your instruments to us for repairs, service, or refurbishment.

Decontamination and relocation
This isn't like moving a couch. Get qualified help to move your valuable instruments.

Installation, training, validation
Get installation, IQ/OQ validation, onsite structural review, power connection, alignment validation, calibration and quality control. Plus, get professional training for lab technicians to safely and correctly use instruments and perform tests and basic maintenance (reducing your long term costs).
Upgrade your lab at a low cost. Trade in your instrument to save!
You lab may have outgrown your AU680.
Trade it in and put the value toward an upgrade.
There's always another lab that could use your old analyzer. We'll rebuild it from the frame and ensure it continues to provide value to your colleagues in another lab.
It's a great way to maintain your lab's low environmental impact and stop old materials from ending up in a landfill.
Plus, it will have a huge impacct on the price of your upgrade.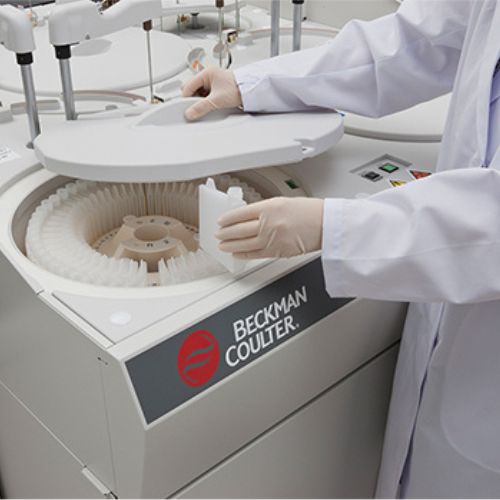 Get notified when the analyzer you want is in stock
We regularly receive in-demand analyzers to refurbish.
If the refurbished chemistry analyzer you want isn't in stock right now, sign up for our mailing list below.
We'll let you know when it is.